Hi, Warsmiths!
As you all know, Dwerve launches May 31. Less than a week away! To celebrate the upcoming launch, we're doing a Let's Play Contest and giving away...
$1.5k worth of CORSAIR PC Accessories!
---
🚨 CORSAIR iCUE Integration!
Own CORSAIR PC Gaming accessories? Well now Dwerve works with them! Watch your RGB mouse and keyboard light up as you play for complete immersion!
Don't own CORSAIR PC Gaming accessories? Join our contest to win some!
Shoutout to CORSAIR for partnering with us to make this happen. They let us implement their iCUE SDK, made custom light profiles for Dwerve, and donated all of these awesome rewards for the contest! 🙌
---
🎁 1st Place Prize | Streamer Pro
Stream Deck MK.2, Facecam, Key Light Air, RGB Light Towers, RGB Headset, RGB Keyboard, and RGB Mouse!
$888.93 Value
---
🎁 2nd Place Prize | RGB Pro
RGB Light Towers, RBG Headset, RGB Keyboard, and RGB Mouse!
$438.96 Value
---
🎁 3rd Place Prize | RGB Essentials
RGB Keyboard and RGB Mouse!
$169.98 Value
---
How to Enter?
1️. Play New Dwerve Prologue on your YouTube or Twitch channel by May 31st!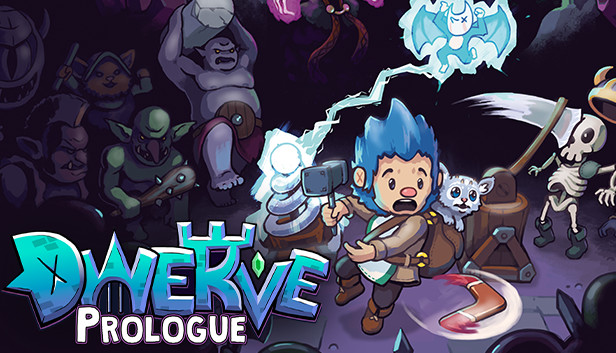 2. Make sure to tag #Dwerve and link to the Dwerve Steam page:
3. Make your video at least one of the following:
🤣 Funny — Silly voice overs or comical commentary
🧠 Informative — Discuss strategic placement and combos
🤯 Impressive — Speedrun or complete Prologue taking no damage
💡 Creative — Use turrets and traps in innovative or unexpected ways
4. Share it on our Discord server in #📺lets-play-dwerve:
These are just some ideas, feel free to be creative and try something different! We're simply going to pick our favorite videos! And don't worry about followers. Views don't matter, this isn't a popularity contest. Just have fun!
📢 We will announce the winners on June 1st!
---
Play the extended Prologue - Now Live on Steam!
To celebrate the release of the game, we've decided to expand the free Prologue! It now includes more gameplay, more story, and Sla's upgrade shop!
🏰 Besiege Fort Stonewall!
Take back the old dwarven fort from these savage gnoblings! Explore Grom's Labyrinth and meet unlikely friends in the Snoring Forest!
⚙️ Upgrade Your Arsenal!
Upgrade your turrets and traps at Sla's Workbench! Make sure to collect as much scrap as you can this time around! Because now it matters!